Our Mission
At Hair Culture Day Spa, you will find a team of dedicated professionals commited to excellence. We strive to exceed your expectations with skill, a caring approach and a passion for what we do.
Our Goal
It is our goal to create a culture of beauty, excellence and relaxation to inspire your well being, enjoyment and above all, your trust.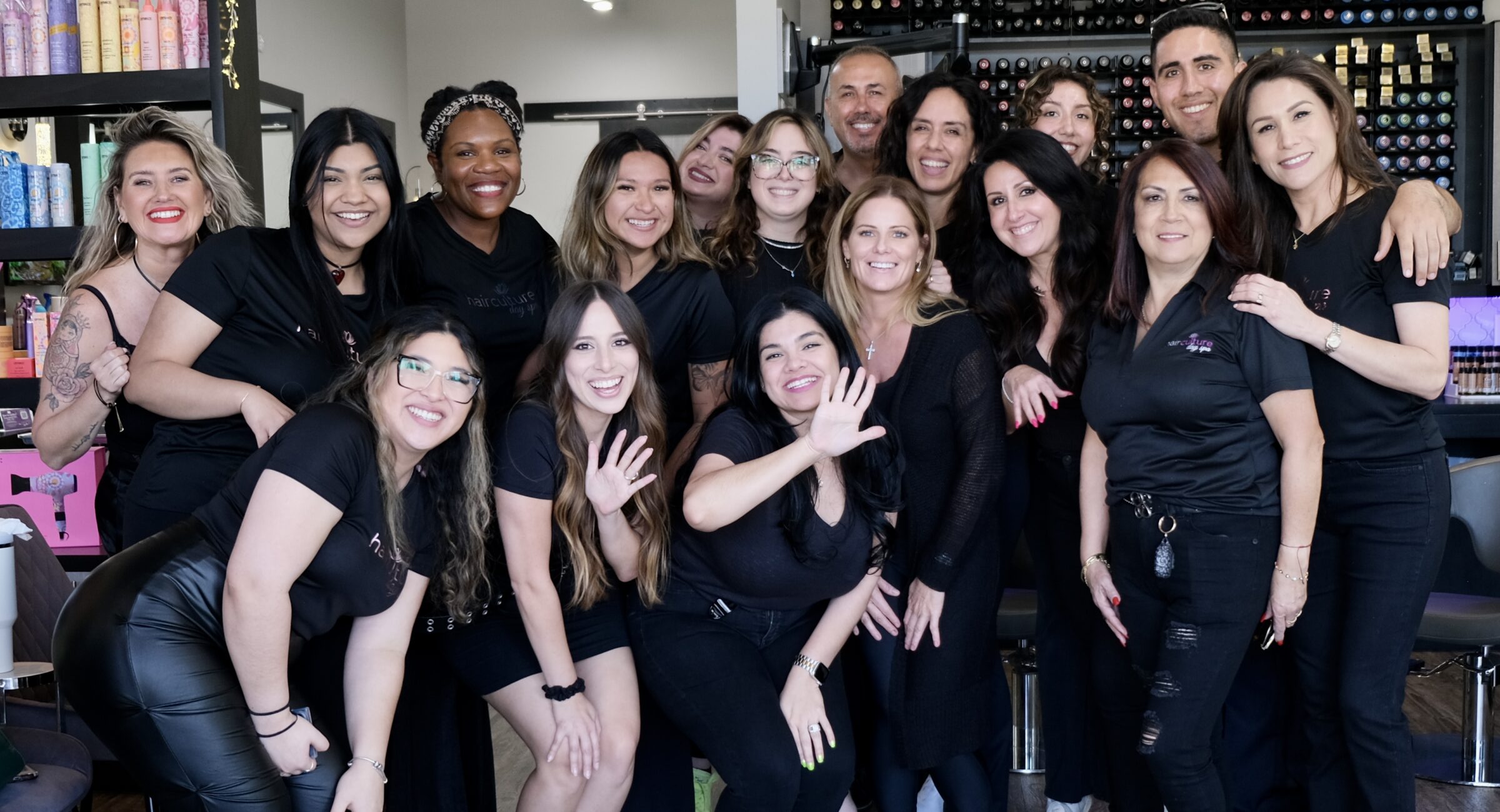 Meet the Team
We provide professional hair and nail care services using only the highest quality products in a cheerful, calming, and luxurious atmosphere.
Wendy Matovelle
Magaly Munroe
Lisa Munzer
Kristina Gomez
Molly Wilson
Melissa Calderon
Sandra Barrero
Ingri Marachi
Cat Puentes
Eve Barchichat
Chelsea Navarrete
Deshia Cannon
About the Business Owner
Established in 2012.
Wendy Matovelle has over 25 years of experience as a Hairstylist and owner. Always pursuing to improve her professional techniques and striving for excellent customer service, education has been a key factor in this process. In 2012 she decided to establish Hair Culture, where excellent services are rendered in a comfortable, relaxing environment. In 2018 Hair Culture Day Spa is established from this vision into a larger facility where we can offer a full-service experience. Only offering quality products and services.
Wendy Matovelle
It's Your Time To Relax
Planning to make your next appointment? We'll be happy to accommodate you and answer any questions you may have.